Newsletter
Make sure to subscribe to our newsletter in order to receive recent product information and special offers every now and then.
ATLA Compact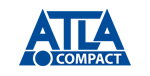 ATLA Compact
Round blackboard chalk
Round blackboard chalk
ATLA Compact chalk is 98% natural chalk, guaranteed dust-free and complies with the standards CE and EN71-3. Easy to dry wipe and for all, but especially for rough board surfaces.
Key Features
Natural chalk 98%
Easy writing without dust
Conform CE and EN71-3
For all board surfaces
Easy to dry wipe

yellow
orange
red
green
brown